Insights for Data-driven Philanthropy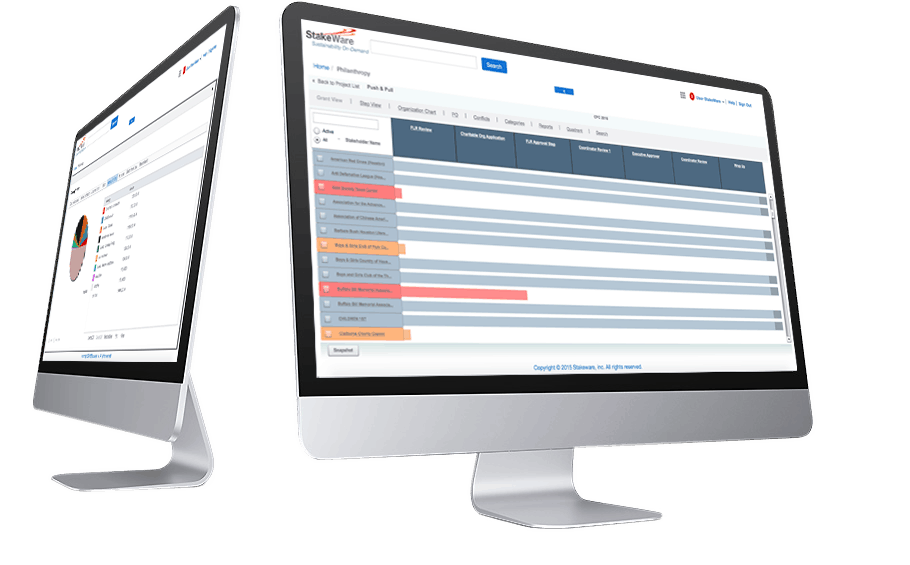 Easily customize the application process to match your existing program workflow. Use an intuitive workflow builder to add stages, specify application rules & guidelines, create tasks for applicants, set-up interactive application forms, create a review and approval process, and more. Use the same criteria for all grants, or easily customize for multiple programs.
A web-based application management solution that streamlines the grantmaking programs. Collect applications online, build interactive forms & questionnaires, collect file uploads, manage and track applicants, set up a secure review and selection portal, automate life-cycle communications, and more.
On average, over 30% of CSR professionals time is spent searching for the right data, instead of making strategic decisions on where to invest. StakeWare provides instant access to the information you need to understand your stakeholders and create investment programs that fully meet their social goals and expectations.
Provide applicants with a centralized application portal where they can easily view available grants, submit their applications and complete any requirements. Have them securely fill out application forms, upload supporting materials, and more. It's simple, easy and fast. The application process will be faster and easier for all.